hey all, i am new to the sword world and have been browsing the net when i came across this sight so i thought i would give it a try.
i recently came across two swords that seem to have a fair age to them, i am told around 100-150 years but nothing confirmed.
so here i am. i know probably the least amount about swords than anyone you can think of lol so i am asking for help.
can anyone translate these pic's for me or tell me what style it is?, there is 4 pic's of the signatures, (two for each sword)
first sword:
and:
second sword:
and:
and i also have another question... just above the Tsuba on both of the swords are some number's that bave been stamped into them. does anyone know what these numbers mean?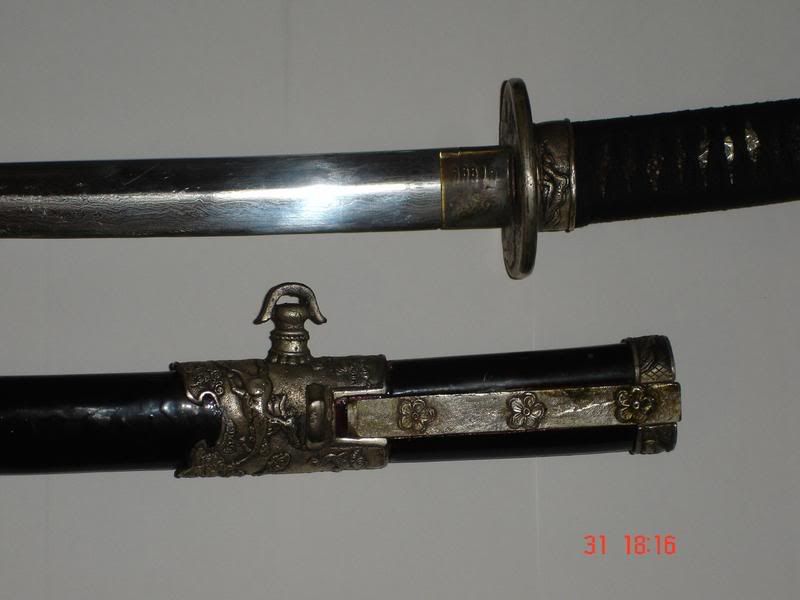 anyways i am only just starting to get into them so please don't flame me for my incompetance :-(
any help on any of my questions would be greatly apreciated or even advice on where to go for help.
here are some other pic's for those interested.